Buying art for your home is a massive decision and one that shouldn't be taken lightly. However, here at House of Ugly Fish, we like to think we make the process as fun and painless as possible! You should enjoy buying art and we love getting to know each and every one of our clients.
Getting to know our customers is extremely important to us as it helps us during the creative process. We like to visit the homes of our clients so we can see where the piece we're making is going to go.
As we said, buying a piece of art is a major investment because it will, hopefully, be a part of your life forever. So you need to be sure that what you're buying is what you really want. That's one of the perks of opting for bespoke fused glass art rather than other kinds of art work.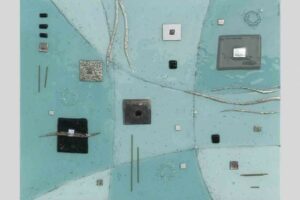 Getting fused glass art for the wall rather than traditional artwork gives you creative control over the pieces and means you end with a truly original piece of bespoke fused glass art. The trick to successfully buying art is first figuring out what kind of art you like and then how it will fit into your home. With bespoke fused glass art, you can then easily translate this into a lovely, personal piece of art for you home.
It can be difficult finding art that you love, and that suits your décor, so having your very own fused glass art for the wall is the perfect solution!