As the celebrities don their best bohemian style clothes to head out to the Californian desert for the Coachella festival, we thought we'd get into the spirit of things by sharing some of our favourite boho style fused glass art.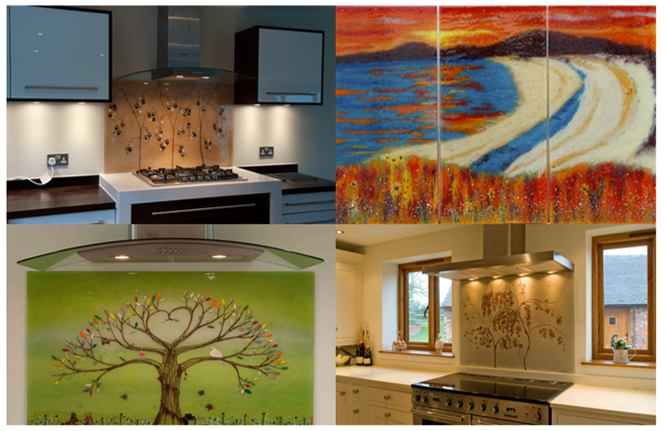 Are you feeling the bohemian vibes yet? We love festivals here at House of Ugly Fish and Coachella is one that we've never actually visited but it's on our list, mainly because it's both music and arts festival. Combining music and art is a fantastic way to express yourself creatively and we think our funky fused glass art would be the perfect addition to Coachella. We can almost smell the hippie vibes from here!
We think the selections above are perfect choices for those who embrace the bohemian style and if you think you're a free spirit, this kind of fused glass art and glass splashbacks would be the perfect addition to your home décor.
For now, we've got a pretty packed schedule ourselves and you can catch our fused glass art pieces at various events and shows up and down the country. The next two events that we will be at, will be the Grand Designs Live show in London this May followed by a trip back up north to the Ideal Home Show in Manchester come June. No time for Coachella this year!