The House of Ugly Fish is now offering glassmaking courses for a range of experience levels! Come on down in time for Christmas and make unique presents and decorations with your own personal flair, or just come and enjoy a taster class and have fun creating fused glass art!

Courses are available from £50 per person for a two hour taster class, but we offer tailoured courses for a wide range of experience levels – from one-on-one master classes all the way to residential courses that offer you the chance to stay at our luxury holiday accomodation while you wait for your glass to fire.

Please enquire via email if you are interested. We would love to hear from you!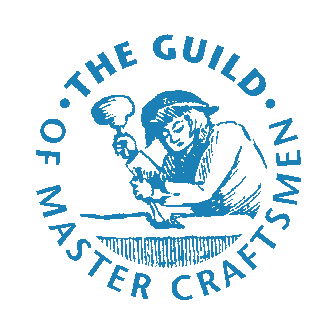 Our instantly memorable brand name has become synonymous with fused glass art and bespoke glass splashbacks, and The House of Ugly Fish is now firmly placed at the forefront of the world of glassmaking. As can be seen in the Portfolio section of our website, each piece is unique, tremendously varied and completely handmade. We offer a bespoke service that means all of our fused glass art can be fully bespoke and tailor made to order, as well as an extensive range of classic fused glass art designs to fall back on. We guarantee that we've got something perfect for you!
Alongside a selection of beautiful fused glass art display pieces, our showroom and shop also has a carefully curated collection of interior accessories, gifts, cards and more. You can come on down and have a look round, or you can make an appointment with Lisa if you want to discuss a commission.
From their Welsh base on the Isle of Anglesey, bespoke fused glass art has been designed by The House of Ugly Fish for clients all over the UK and overseas – including Europe, Australia, USA and the Middle East.
Please enter your details to join our mailing list, and receive news and updates from The House of Ugly Fish.
"

We are just so delighted with our piece, you were so patient, listening to and answering all our questions, Lisa! Thanks to you and to Paul for it's safe delivery and perfect installation. From a very happy Richard and Carol

"
"We cannot thank you enough for the stunning piece of glass! What an absolute privilege it is to have such a stunning piece of art by such an incredible artist in the house! A treasure forever! Thank you so much!"

Kat & Paul Barrell,

NORTH WALES
"We are very pleased with our splash back that was fitted yesterday. It is everything that we had hoped for and more. It complements our new kitchen perfectly. Please thank Lisa for her interpretation of our 'brief'. The inclusion of our dog, 'Winston', is spot-on and it really does look just like him. Also, we cannot fail to mention your fitter, John. A really nice guy who did a professional job with courtesy and a smile."

J R Newbold & V L Newbold,

WARWICKSHIRE
" Thank you so much for the fantastic finished art work. We can't take our eyes off it. The more you look the more you see – the detail is incredible and the colours are even better in real life. We shall be spending the rest of the day just gazing at it and taking photos. You really managed to capture everything we wanted – walking on empty beach with all our dogs and such an atmospheric sky. – and our cats quietly watching which is just what they do. I could go on and on we're so thrilled with it. Thank you again for all your hard work and we will absolutely treasure this piece of amazing art work."

Ann and Mike,

WORSLEY, MANCHESTER
"Thank you Paul for bringing my glass art yesterday. Love, love, love my penguins Lisa. Thanks very much, it was good talking to you on the phone as it made my art work more personal being able to talk to the artist."

Valerie Livermore,

AYRSHIRE
"Our splashback looks great, the kitchen has been nearly there but a bit full for a couple of weeks now, the addition of the splashback and the proper lights plus a few other bits has made it glow and feel like part of our home. Thank you so much for delivering our brief and engaging with us!"

Steve Walker,

HUNTERS CHASE, CAVERSHAM
"We would like to thank you very much for the glass panel you have made for us. We are absolutely delighted with it! A very Happy Christmas to you both."

Angela Hammond,

MULBARTON, NORWICH
"

Love love love my piece, beach huts with border terriers! my border terriers! delivered to Dunbar, Scotland yesterday. Many thanks, truly unique. The children already fighting over who will get it when we're gone

!"

Fiona Masters,

DUNBAR, EAST LOTHIAN
"Just contacting you to say how delighted we are with our splashback. Every time I go into my kitchen it makes me smile, we love it."

Alison McGowan,

OAKENSHAW, BRADFORD
"Having just refurbished our kitchen we needed something special to finish it off. We have not been disappointed ,the combination of high quality design ,and workmanship provide both function and an eye catching piece of artwork.The service and installation have been first class.Thank you House of Ugly Fish , quirky name fantastic product!!"

Phil Murrow,

CAERPHILLY, SOUTH WALES
"Hi Paul & Lisa, I just wanted to say a huge thank you to you and your wife for my amazing artwork. It's just been installed and I'm thrilled with how it looks. It's the first piece in my new dining room and now I'm waiting for my new furniture and curtains to make it a super space.Thanks for making my day!"

Victoria White,

NOTTINGHAMSHIRE
"Dear Paul and Lisa, Many thanks again – I am delighted with my unique and fabulous splashback. You have moved heaven and earth to make it in record time and it was so kind of you to come over on a Saturday to fit it. You have created a masterpiece from an idea and developed my concept into something that looks stunning. I really cannot recommend or praise your skill, craftsmanship and professionalism sufficiently highly and am so grateful that you had the stand at the Ideal Home Show. You have transformed my new kitchen into something REALLY special. Kind regards and love to you both"
"One year ago, you made this to our specifications for the kitchen in our new home, it is very beautiful and admired by everyone who sees it. Thank you so much."

Mary and Graham Rodgers,

DERBYSHIRE
"

Wow, I am so pleased with the tree of life – it is beautiful.

I was a bit forward and gave Paul a hug to pass on to you.

It's just perfect for a real 'family tree' for us.

Thanks again… when I find another space I'll come back for another work of art.

Very Best Wishes

."

Debbie,
"Thank you so much for the splashback which is finally in! It was our 25th wedding anniversary present & we couldn't be happier with it."

Sarah & Ivan Palmer,
"We love the glass more every day, Thank you."
"Looks brillant! Goes well with our colour scheme. Thanks for all your hardwork; you have really captured the essence of our picture."

Sandra,

AUSTREY, WARWICKSHIRE
"Lisa and Paul, Gary and I just wanted to drop you a line to let you know how much we love our splash backs! We can't believe how talented Lisa is to be able to bring to life a vision from our heads with such intuition. We are very impressed with the care and attention paid to the fitting too. Our family and friends think they are wonderful and they make me smile every time I look at them. Thank you so much. "

Marie & Gary,

WINWICK, CHESHIRE
"We were looking for something unique for our kitchen and liked the idea of a design in glass. However the designs we had seen in stores and on the web were never quite what we had in mind. This was no problem to Paul and Lisa who were happy to visit and look at and discuss the images we had gathered and the look we were after. We then confidently left it to Lisa and she has created for us a beautiful piece of art that makes a real impact in our kitchen. The intensity of the colours in the glass is fantastic and we love the way it looks different in different lights. It has taken us ages to find the perfect splashback and we thank Paul and Lisa for, in the end, making the process so straightforward and enjoyable. Regards, Laura"

Laura,

SOLIHULL, WEST MIDLANDS
"Dear Lisa and Paul, We would like to thank you for your advice and help in making our splash back the amazing piece of artwork it is. We had a good idea of what we wanted, having viewed your work on The House of Ugly Fish website. But, with Lisa's artistic advice, it resulted in a beautiful centre piece to the kitchen. You both went out of your way to be helpful, especially with the installation. We are extremely happy with the outcome and have already recommended your services to our kitchen installer.Yours sincerely, Jan and Nigel Smith"

Jan & Nigel Smith,

BILLERICAY ESSEX
"Hi Paul & Lisa just spotted your on linked in. Were loving our new wall art can't stop looking at the scenery! Thank you for a fantastic piece of work which we will treasure forever and all our visitors are talking about – Jon Angus"

Jon Angus,

FRASERBURGH, ABERDEENSHIRE
"Dear Paul and Lisa, Thank you for the beautiful glassworks you designed and made for our new kitchen. Without doubt this lovely artwork is the centre piece and talking point for everyone visiting. We are delighted to own yet another unique and stunning design and look forward to adding further to our collection. Best wishes Tracie & Andy"

Tracie & Andy,

ABERFELDY PERTH AND KINROSS
"Thank you for the gorgeous panels- we love the unique touches and how something so practical can be so beautifully crafted. And a pleasure to do business with you- couldn't have been more straightforward! Many thanks, Laura and Andrew."

Laura Crosby,

EXMOUTH, DEVON
"Morning Lisa, I'm writing to thank you for the beautiful creations you made for me. Everyone who has seen them cannot believe how beautiful they are and how well they finish my kitchen off. Kind Regards, Tom McManus."

Tom McManus,

SALTCOATES, AYRSHIRE
"We just wanted to email to to let you know how thrilled we are with our splashback. Everyone who has seen it thinks it is fantastic, it is a real work of art and we love looking at it and seeing all the different layers that are in it. We don't know how you managed to do the waves but its just how we wanted it. It's a lovely reminder of our trip to New Zealand. Thank you.

Debbie & Nigel Sutherland,

HERTFORDSHIRE
"Thanks to Lisa and Paul for the splash back. I think it looks great and has made a world of difference to the kitchen, really tying everything together and giving it a lift. I would whole heartedly recommend The House of Ugly Fish to anyone!"

Melissa Gallagher,

HAYWARDS HEATH
"We love the art. You are officially a genius!"

Mike & Julie Gordon,

LUTTERWORTH