All About Our Fused Glass Art
About The House of Ugly Fish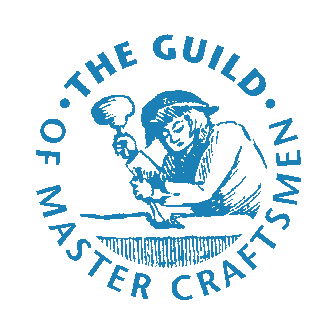 The House of Ugly Fish is a small, family-run artisan business currently based on the beautiful Isle of Anglesey, specialising in the creation of fully bespoke, handmade fused glass art. There's nowhere better to go if you're looking for a unique decoration like no other. Our glass art is perfect for the home environment as well as in commercial applications and for outdoor spaces.
We offer a completely bespoke service, which means that all of the glass we make can be personalised, changed and customised to fit the space you have in mind. This includes shape and size, up to a maximum of 1.8 x 2.6 metres per panel. If you have your own ideas about what you would like your piece to look like, we can work with you to ensure that you get what you want.
Our glass comes in many forms, including:
Bespoke glass splashbacks
Glass wall art panels
Sculpted glass wall art
Bespoke glass mirrors
Drinks coasters, accessories and placemats
Framed glass
Lighting ornaments
Decorative bowls
About the Name
The name 'The House of Ugly Fish' has an unusual origin and comes from when Lisa was a freelance artist. Her family often teased her that she was like Toad of Toad Hall, she'd start something full of enthusiasm only to decide she didn't like it and give up not long after.
Lisa decided that to keep her focused on her new career she would paint under the name Lisa Villarospo which was the nearest she could get to 'Toad of Toad Hall' in Italian. One day Lisa's godfather asked "Why have you called yourself The House of Ugly Fish?" Lisa replied that she didn't know that she had.
It turns out that the Italian word 'rospo' means both ugly fish and toad. The conversation stuck with Lisa and thanks to her godfather 'The House of Ugly Fish' was conceived.
First and foremost, all of our glass art panels are handmade and bespoke. That means everything from the start of the process to the end is completely done using the skill of our artist. As such, no panel is ever the same as another. Texture, colours and shapes can change, and often we use textures to bring out certain areas of a panel, or to enhance the feeling of something. The textures of our glass panels are different and can often feel unusual to those who have not seen fused glass art before.
With a surface that can look deeper or rougher, we can easily create panels of different varieties that are pleasing to the eye. As our gallery below shows, we can create many different textures using various techniques. It should also be noted that images cannot fully capture the true look of our glass. Light reflections and differences in computer displays can often lead to our glass looking a little different to the panel in true life. As such, we urge visitors to our site to understand that some of our glass may look somewhat different in real life.