What's handmade, beautiful to look at, completely unique to you and 100% waterproof? Fused glass art of course! The House of Ugly Fish is firmly places at the forefront of glass making and specialise in creating bespoke fused glass art to complement any home.
Boasting clients as far afield as Europe, Australia, the US and the Middle East, our reputation in the fused glass art work is second to none.
Working closely with our clients, we can create fused glass art to pretty much any shape, size or design specification as shown in this example of work we did in Aberdeenshire.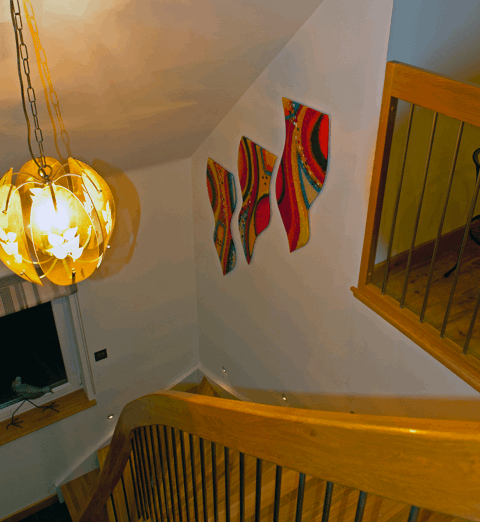 The vibrant colours in this fused glass art really bring this stairway to life and the placement of the three separate pieces mirrors the climb of the stairs perfectly.
It's these types of things that we take into consideration when it comes to creating fused glass art for each client. Where it will be placed is probably the biggest factor as this dictates the size, shape and colour scheme of the piece. We always work this out with the client before we begin work; it's why we always have satisfied customers!
This piece of fused glass art we did in Hampshire is another example of how we can work with colours to create a stand-out piece of fused glass art. As you can see the colours really pop and bring the otherwise quite minimalistic décor to life.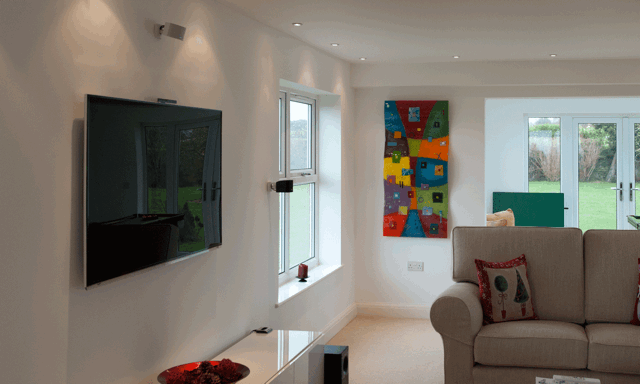 If you'd like to enquire about your very own fused glass art please visit our website and get in touch.