The World Cup is well underway and it's been an interesting start. We've tried to catch the matches in between designing, creating and fitting all of your wonderful fused glass art, but the matches we have caught have been finger nail biting!
We love Brazil and would love to go out there one day. We'll no doubt come back with a few fused glass art ideas for your home. Just think of the bold, summery colours that you can have in your home? And one of the good things about having a Brazil themed fused glass art is that it can fit nicely in any room, including the bathroom.
Now we're not saying that your fused glass art should resemble the Brazilian flag – unless you're Brazilian or that you should have the Brazil World Cup 2014 logo on your wall – unless you love you football. Ok, so you can have these two fused glass ideas in your home and we would love to create them for you! But what about having the blues, greens and yellows marbled into a home accessory for your coffee table? Or just using these three simple, yet bold stated colours to complement your home? Surely, you can't say no to that?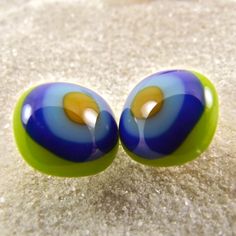 The House Of Ugly Fish are always open to new ideas when it comes to fused glass art and that is why we love working closely with our customers. We don't only want to ensure that you have a unique master piece sitting comfortably in your home, we want to make sure that it's perfect for you and that it's exactly what you want.
You can browse our collection of fused glass art over on our website, but please don't hesitate to get in touch with us.