It's great when we get a chance to peek into our favourite celebrities homes. And this week we got a glimpse into Kourtney Kardashian's luxurious Los Angeles home as she's recently put it on the market. And boy was it a treat for the eyes! Kourtney has really gone design crazy with her extravagant home, with a wacky mix of colours, textures, designs and patterns filling every room, with no two rooms having the same theme. Her son's room is decorated in a jungle safari theme, her daughter's room is a pink princess powder room, her outdoor space is a white paradise and her living room is something her partner Scott Disick describes as "Alice in Wonderland meets Beetlejuice." To give you an example, this is a picture of the hallway, taken by photographer Grey Crawford: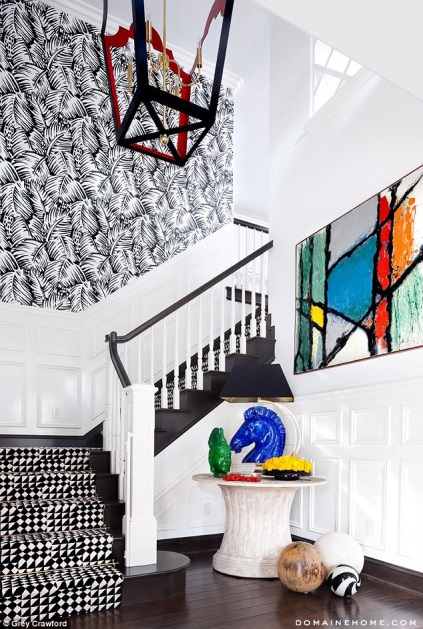 We love the vibrant piece of art hanging on the wall. We wonder if she's got some fused glass art hanging somewhere. We wouldn't be surprised! Fused glass art isn't something that everyone has heard of, but it's rapidly becoming a popular choice with those in the know. Kourtney seems the type of woman to be up to date with everything design based!
If you're not aware of fused glass art, it's a revolutionary way of creating beautiful art for your home. Here at House of Ugly Fish, we create bespoke fused glass art in any design you like. So if you're style is akin to Miss Kardashian's, we can create wild and wacky pieces in bright colours to make your home really pop. Alternatively, if you have a more natural, subdued style we can do that too.
Take a look around our site to have a look at the fused glass art we've done before and get in contact with us today.