Are you looking to spruce up your living room, kitchen or dining room with some unique table decorations? If so, let us introduce you to our fabulous fused glass table decorations.
If you've not heard of fused glass art then let us quickly let you know what it's all about. Here at The House of Ugly Fish, we create pieces of artwork out of fused glass and can use any colour, style, design or idea to give you the finished piece you want. What you're left with is a durable, wipe able, beautiful piece of unique artwork for your home. And we can create matching table decorations too!
You can either commission fused glass table decorations to match existing fused glass art you have or we can create table decorations to match your home décor. Some of our clients love to have bold table decorations that work as focal points for the room. It's really up to them.
We also have existing fused glass table decorations that you can purchase online from our site in a variety of shapes, colours and designs. So no matter what the décor of your living room, dining room, kitchen, or any other space for that matter, you'll find something to spice up your table!
To give you a taste of what our table decorations are like, here's one of our favourites: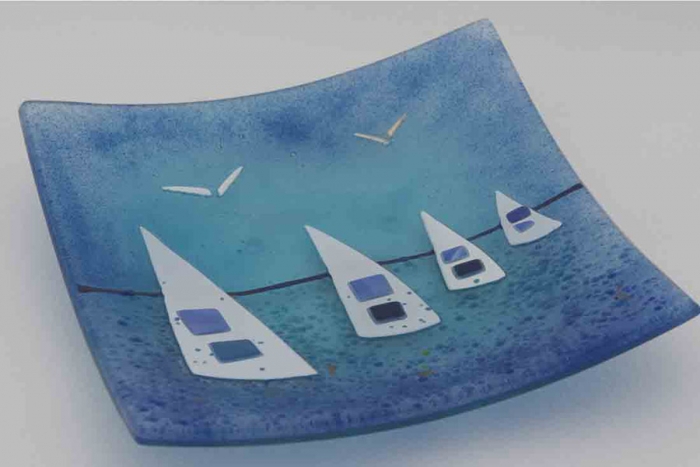 To view all of our table decorations head on over to our site or get in touch to commission your very own fused glass art!