Some exciting news from The House of Ugly Fish… we're moving! We will be relocating to a new premises very soon and as you know, as exciting as it is, moving can be a little stressful, especially if you have a ton off stuff. That's why, to make the move that little bit easier, we've decided to have ourselves a sale. Take advantage of the offers and pick yourself up a bargain at our moving sale! We've got fused glass art and accessories all ready to be snapped up.
Everybody loves a good bargain so we thought this would be the best way to please everyone; our lovely clients get some sale items and we have an easier move, it's a win-win. We've got such a variety of fused glass art up included in the sale so you're sure to find something that suits you. Or if you're after something a little bit more low key, we've got fabulous fused glass art accessories too.
Something we know is going to make a lot of people happy is the fact that our tree of life fused glass art is now on sale! This piece is so popular and we can see why, it's one of our favourites too. If this doesn't take your fancy, we've got so many more items of fused glass art for sale!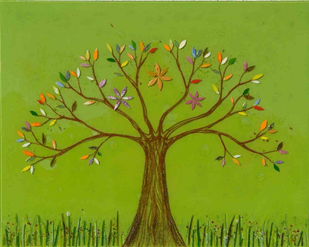 We love that we're able to run sales like these but we couldn't do it without our valued customers. Really this is our way of saying thank you! But hurry, the fused glass art is selling fast so get on over to the site and pick your items.