Lisa Villarospo, Glass Artist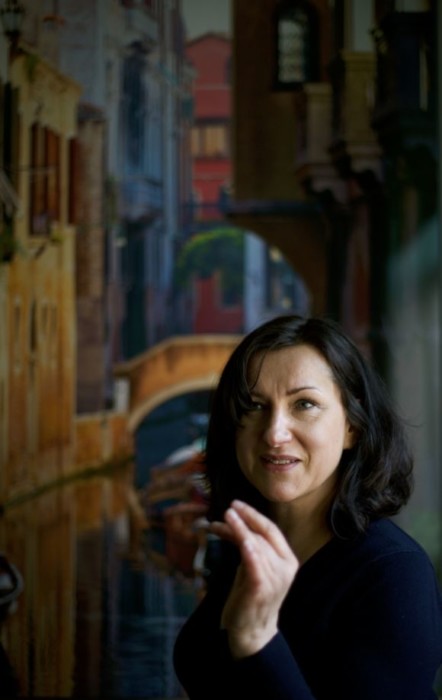 Born and bred in Manchester, England, Lisa Villarospo has always been a Lancashire lass with an Italian heart. From a young age, she always dreamt of becoming a professional artist, beginning a love affair with art in all of its many forms and mediums until she finally broke into the world of commercial glass art in 2005.
Lisa honed her glass making skills and soon made her presence known in the world of fused glass art. Being half Venetian, her love of Murano glass has influenced her greatly, as can be seen in the striking colours used in her own glass art. Together with The House of Ugly Fish, Lisa has transformed the perception of fused glass from a simple craft to something that can be recognised as legitimate artwork, and established a place for fused glass art alongside art on canvas and art in frames.
Although Lisa loved Manchester in all its glory, having grown up and made memories there her whole life, she had always hoped that one day she would live by the sea. She finally was able to realise that dream when she and The House of Ugly Fish relocated to the scenic shores of Anglesey, in North Wales.
A Leading Name in Fused Glass Artistry
Lisa's work took the world of glassmaking by storm as soon as it hit the market. It wasn't very long before her unique take on the medium was being requested globally, with The House of Ugly Fish receiving orders from all across the UK and abroad. Her art becomes more widely acknowledged by the day!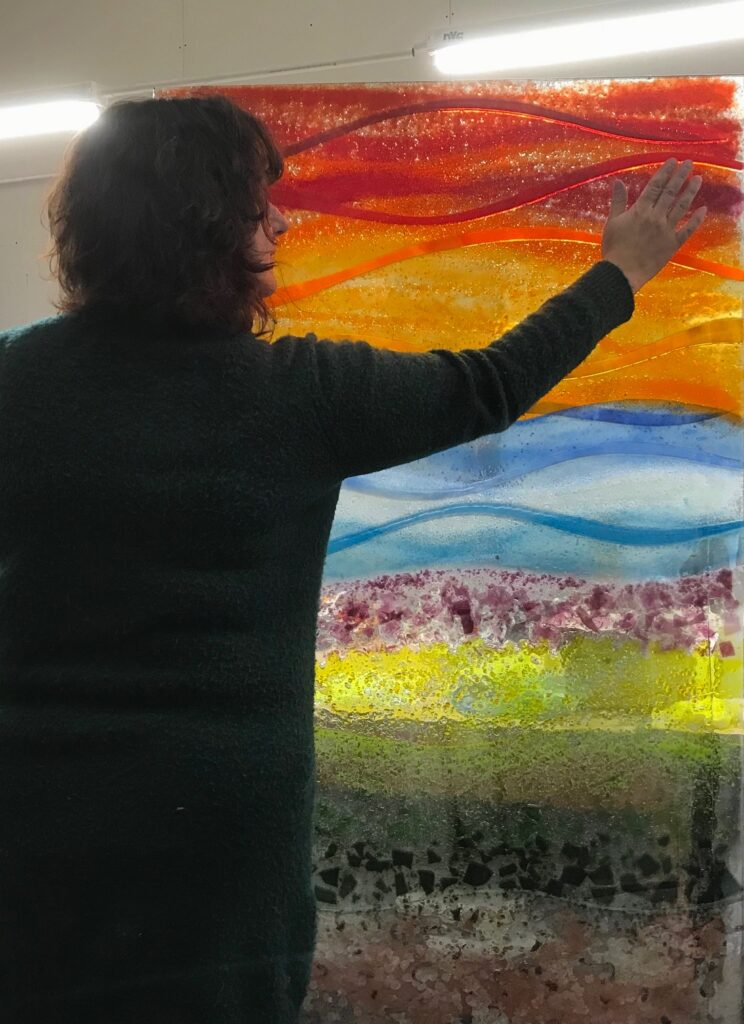 She is now one of the most accomplished glass artists in the world, with a widely recognised style that has roots in her fine art background. Her art is as often seen in the hands of private collectors and A-list celebrities as it is behind the cooker of your average home.
Her work with The House of Ugly Fish includes bespoke glass kitchen splashbacks, wall art panels, glass accessories and more, all of which can be seen in homes, hotels, restaurants, hospitals and offices across the country. It has also been featured on TV programmes such as Grand Designs and House Gift, with both The Times newspaper and Homes & Gardens magazine running articles about Lisa's art and The House of Ugly Fish.
Just a quick look through our portfolio should make it clear just how skilled and experienced Lisa is as an artist. She is artistically mutable and can create many different genres in art from figurative to seascapes, fine art to abstract.