Our sole passion is creating beautiful fused glass art for people that they can display in their homes. But we love to see the finished piece in its final resting place and we're always excited by the completely different locations out fused glass art ends up!
We have such a variety of different clients and they're spread out all across the country – sometimes even further afield than that. As our client base is so broadly spread out, once we've made a fused glass art piece, we always ask our happy clients to send us pictures so we can share them with you.
Now, sometimes we do get a little envious when we receive these pictures because some of them come with such spectacular views. We're sure you're eager to see some fused glass art set against some breath-taking backdrops!
Here are some of our fused glass art pieces in their forever homes.
Here we see fused glass art with a fantastic view of the Islands. The water and sky line reflects the view perfectly – especially when there are boats!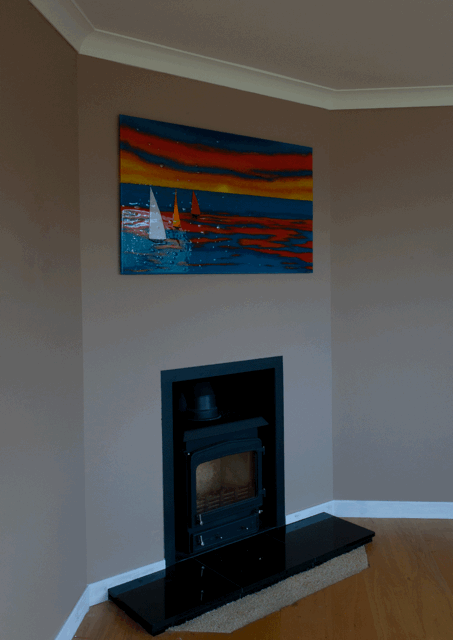 Whaley Bridge, Derbyshire
This fused glass art has lovely views over the Pennines. The blues and greens mirror the countryside feel and brings the space even closer to nature.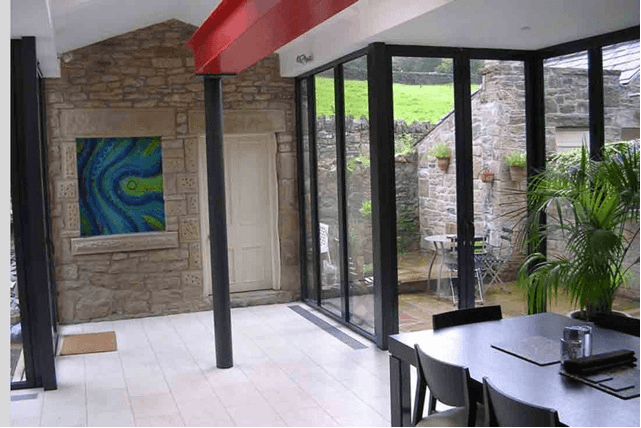 I think you know what we mean when we say we get a wee bit jealous of these spectacular views! The location of the fused glass art plays a massive part in the initial design process. It can influence the size and shape of the fused glass art, the colour scheme, the design and even the pattern. We think these two examples show how the location of the fused glass art can really be tied into the style of it.