We here at The House of Ugly Fish are always out and about, as you probably already know, and we're always on the lookout for stories that we can bring back from the road. A recent outing took us to one of our favourite locations, the Grand Designs Exhibition in London, where we happily displayed our fused glass art and definitely spied a few things we thought were worth mentioning here on our blog!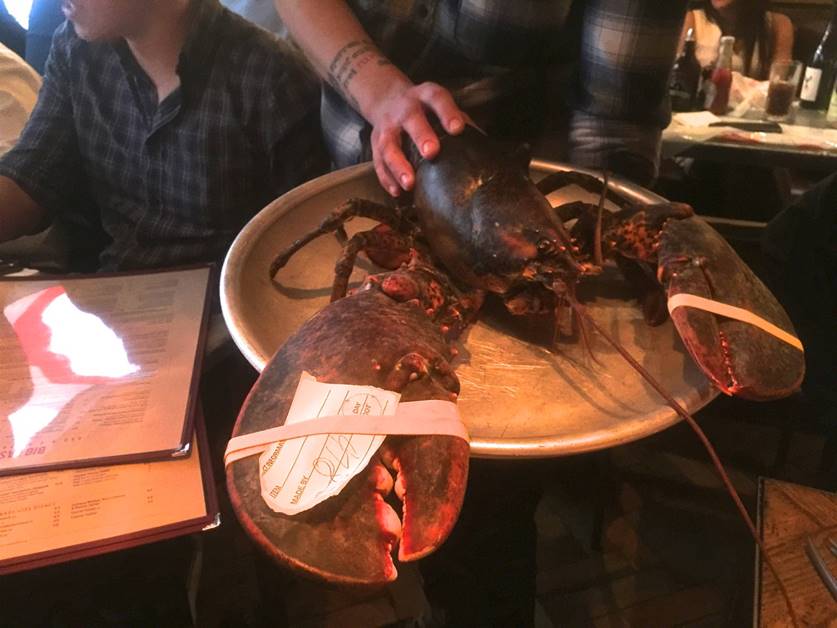 At the exhibition, Paul had the chance to go to the Big Easy at Canary Wharf, a fantastic American dining restaurant that looked just a little too tempting to pass up. It was there that he spotted a gigantic 8 pound lobster, and couldn't help but take a snap of the impressive sight before it was whisked away. The table over from him was ordering it, and luckily the waiter kindly stopped to let it pose for the camera!
Inspired by that behemoth, Paul himself decided to settle on the Surf 'n' Turf, a meal that included a pint of beer, a lobster steak, chips and a salad – and all for £28! We thought that was an absolute bargain for London!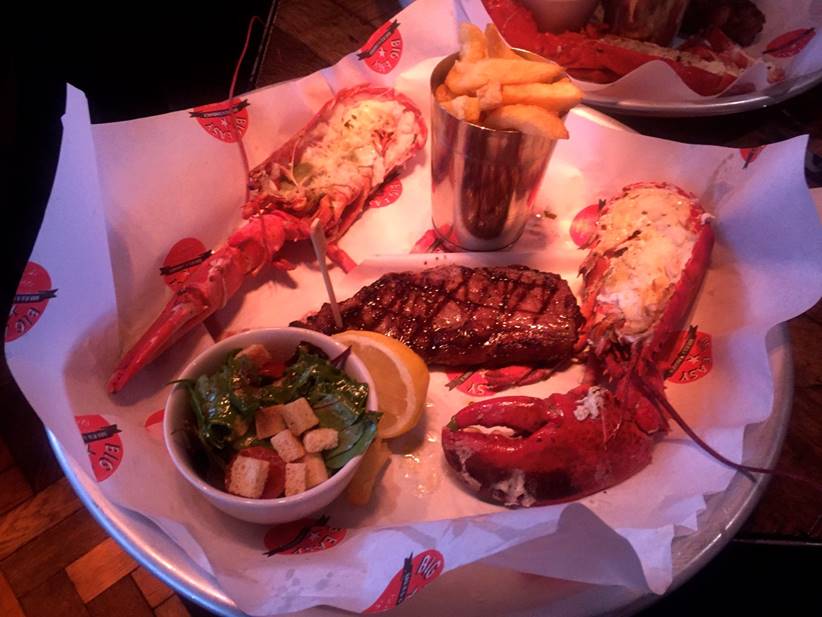 Other incredible sights included the view from the cable car that we snapped a picture of, overlooking the River Thames and the famous Millennium Dome, and those are sights we'll definitely keep in mind when it comes to dreaming up new designs for our fused glass art. Skylines are always a popular image to incorporate into things like splashbacks, for example, and translate well into the medium. If that makes you feel tempted to get your own fused glass art design, or you've a few ideas yourself, why not get in touch?
We're always on the road one way or another, so it goes without saying that we'll always go above and beyond to make sure that you get your hands on your own fused glass art as soon as possible. Simply make sure you get in contact either by phone or email, and we'll get back to you in no time at all. You never know – the next time we head out for a trip it may just be to your very doorstep!