As we've just been able to open our doors of our fused glass art showroom for the first time since moving to the gorgeous shores of Anglesey, we here at The House of Ugly Fish would love to invite you to take a look inside.
There's a variety of fused glass art designs on display, from grand Tree of Life panels and classic Dalaman styles all the way to dramatic crashing waves and scenic landscapes.We have an assortment of smaller pieces too, from glass backed wall panels to beautiful matching sets of coasters, bowls and more. If you're looking for a one of a kind fused glass accessory, you'll have come to the right place!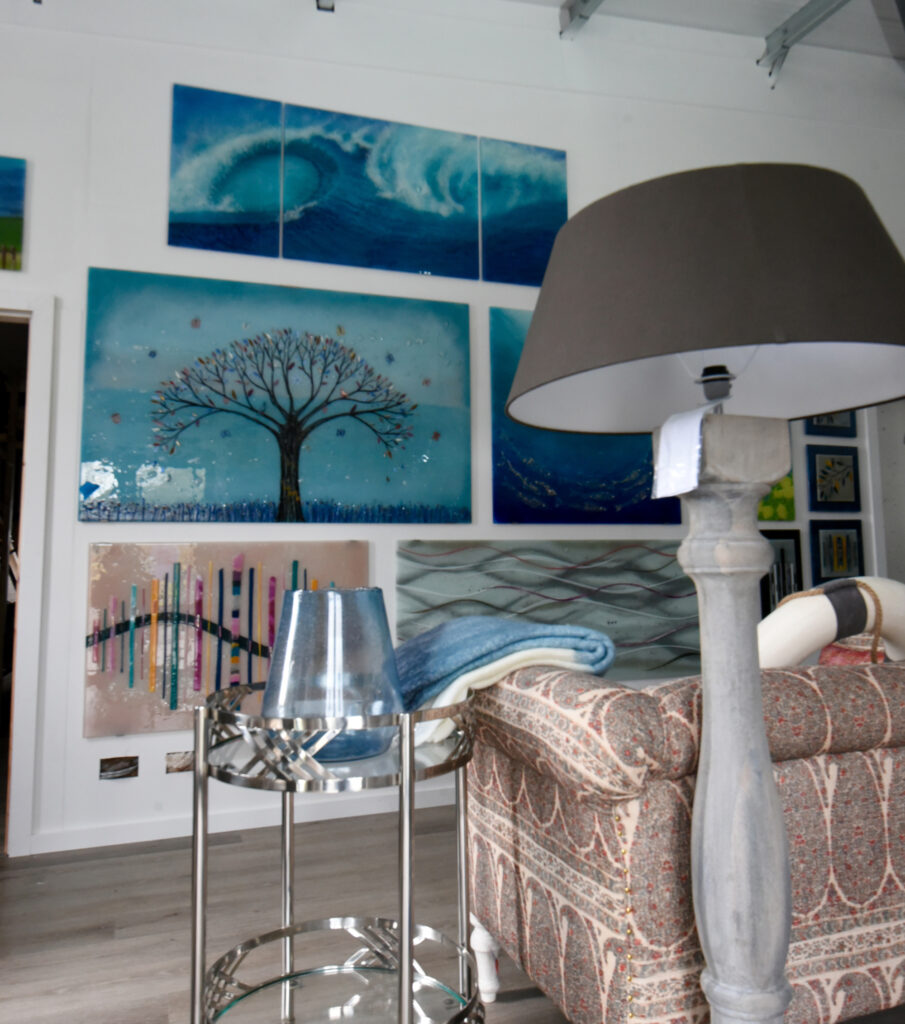 Alongside our fused glass art on display, we have now added a range of high-quality interior accessories to the showroom which perfectly complement the pieces and add context. From designer lamps to unique decorations that look great alongside a bespoke piece of glass, you might just discover something perfect for your home.
It doesn't just have to be inside your home, either! Our glass is suited for outdoor use, as you can see here. Pieces and panels can be laminated for additional protection, but fused glass as a medium is weather resistant, waterproof and guaranteed to last if you feel like a piece or two could go in a window or in your garden.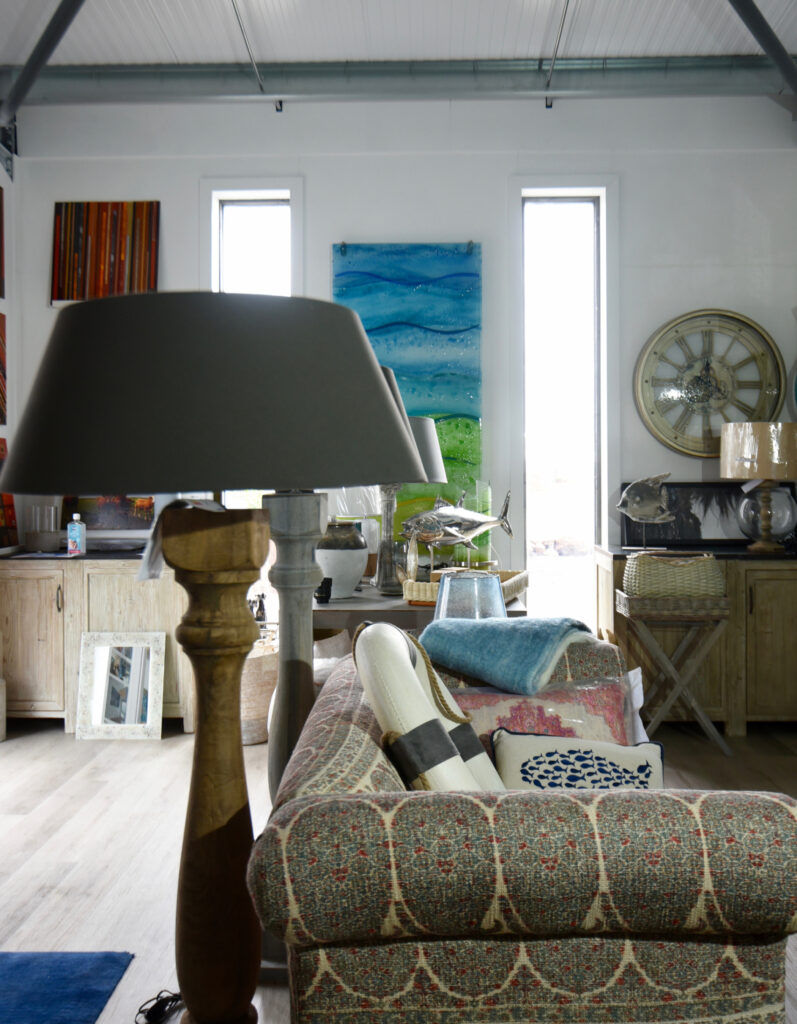 We will be adding more and more pieces to both the interior and exterior displays as time goes on, all offered at reduced sale prices. Our range of interior accessories will also expand, so keep your eyes peeled.
Of course, since all of our fused glass art is completely bespoke and made to order, we encourage you to feel inspired by what we have on display. For example, if you like a certain design but want to change the colours, we'd be more than happy to create something brand new. You may even have design ideas of your own, which we welcome! Your imagination is the limit, so pick up the phone, give us a call or come on down for a chat!