One of the best ways to entertain your friends is by throwing a dinner party! Well we think so anyway; maybe we've just been watching too many episodes of Come Dine With Me. But it really is a great way to socialise and get all your friends together. Going out to restaurants and bars can get expensive and sometimes, you just don't want the hassle. Getting your friends round to yours, cracking open the wine and whipping up a fantastic meal sounds like the perfect night to us, and you don't even have to leave the house!
But we think it's essential that you are dinner party ready and that means having the perfect accessories to accompany your meal. Having stand out kitchenware such as coasters, place mats and bowls will really add the wow factor to your dinner party. And unfortunately, might mean that your friends might not want to leave…
You can commission some fused glass art accessories from us here at The House of Ugly Fish that will complement your existing kitchen décor or you can start fresh and create some stand out pieces for your kitchen table. We can create beautiful coasters, place mats, bowls and even light holders that you can use as a centre piece for your table.
Here are some of our accessories we've already created: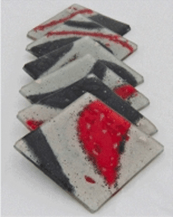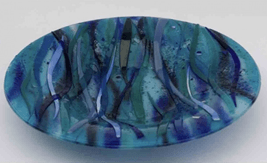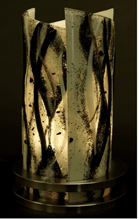 These fused glass art pieces are great for giving a quirky feel to your dinner party and really, they're just something a bit different to get your guests talking! If you'd like to find out more about our fused glass art, contact us today