These three purple sculptured waves, each piece making up a full set of fused glass art for the wall, are the latest pieces to come out of our glass art studio in Anglesey, North Wales. They were created and delivered to a beautiful home in Edinburgh, so they had quite the journey before making it to their new home. They're all settled in now, though, as the picture above should prove nicely.
Since we're showing them off today, we thought we'd share a few words about them!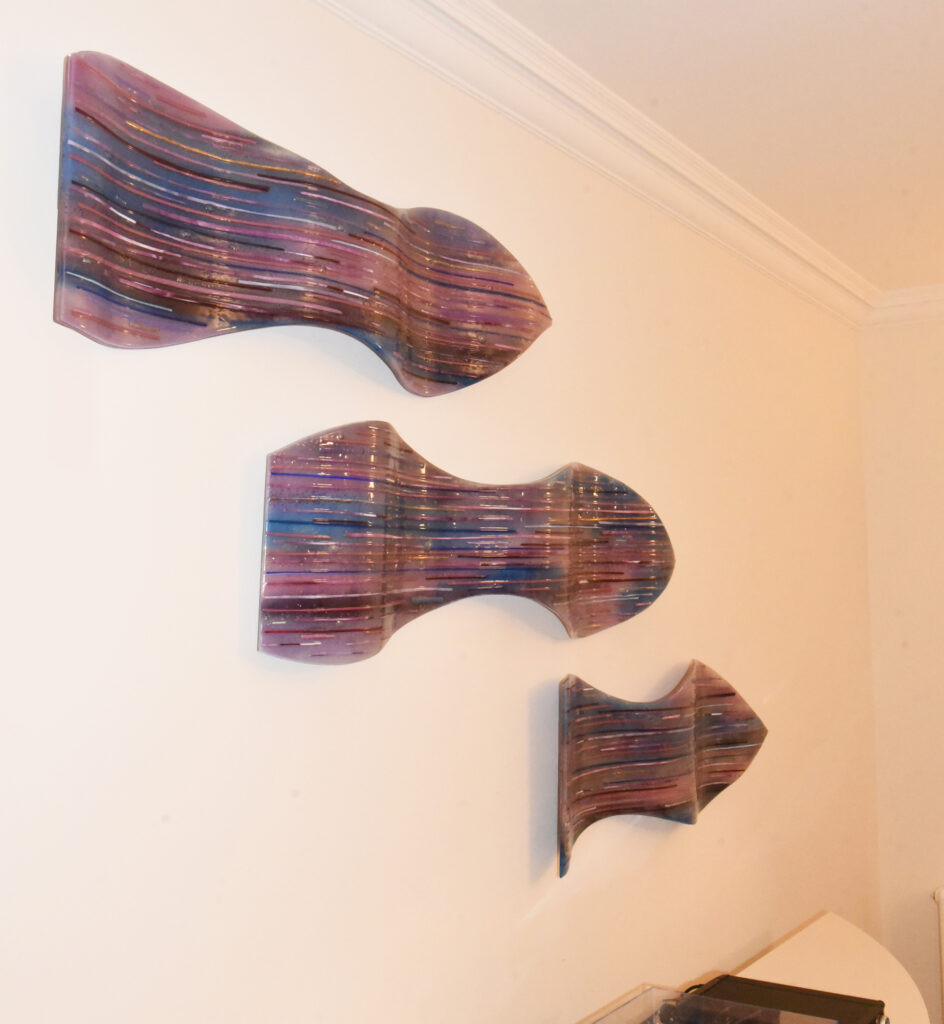 The pieces are made in an abstract, sculpted style that tapers to a point, with each one taking on a unique shape of its own. Stripes run horizontally across each piece, varying in thickness and colour, and the powdered background features both deep purples and royal blue. It's a stunning combination of colours, especially in this wonderful and warmly decorated room, so we were just as happy as the customers were to see it delivered and installed in situ.
If you agree that this space really benefits from the addition of this fused glass wall art, why not let it inspire you to do something similar in your own home?
The House of Ugly Fish is the UK's number one provider of fused glass art for the wall, kitchen cooker, sink and more. Take a look through our portfolio, and we guarantee that you'll discover all the places our glass can go. From there, getting in contact with us is as simple as picking up the phone for a chat, but you can also enquire online via email or by filling out our contact form. Whatever works best for you, the trick is getting to it as soon as you can. Our glass is highly sought after and our list of orders grows longer by the day – make sure you don't wait to get your name on there!